Written after content and asset audits, content assessments are critical matters of record. I use content assessments as a content-strategy deliverable. The purpose of content assessments is to document all of the research findings prior to executing a content strategy. Against the grain of Agile, I prefer to document our research and have client buy-in to avoid technical debt.
International Retail Corporation
I led a team of three content strategists where we performed a content and asset inventories. The client had an intranet with 90,000 pages completely maintained by a few people using Adobe Dreamweaver. The content assessment was critical to the project's success. The client was delighted with the deep analysis, and it built trust for content migration into SharePoint.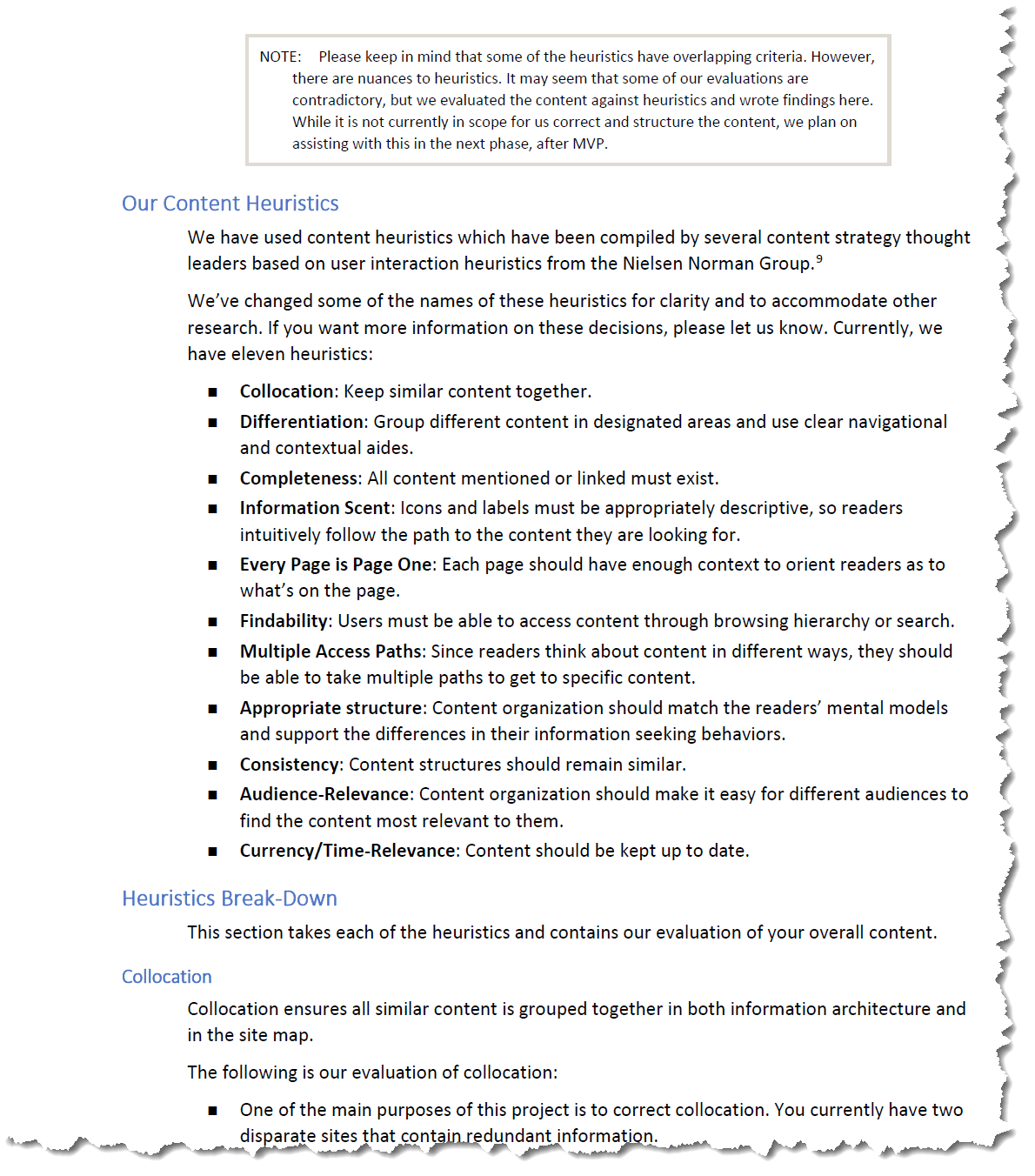 National Healthcare Corporation
Our client had multiple intranet sites with duplicate content. We performed a content inventory, performed user research, and analyzed their content. We provided a content assessment which informed our content migration and metadata strategy in SharePoint.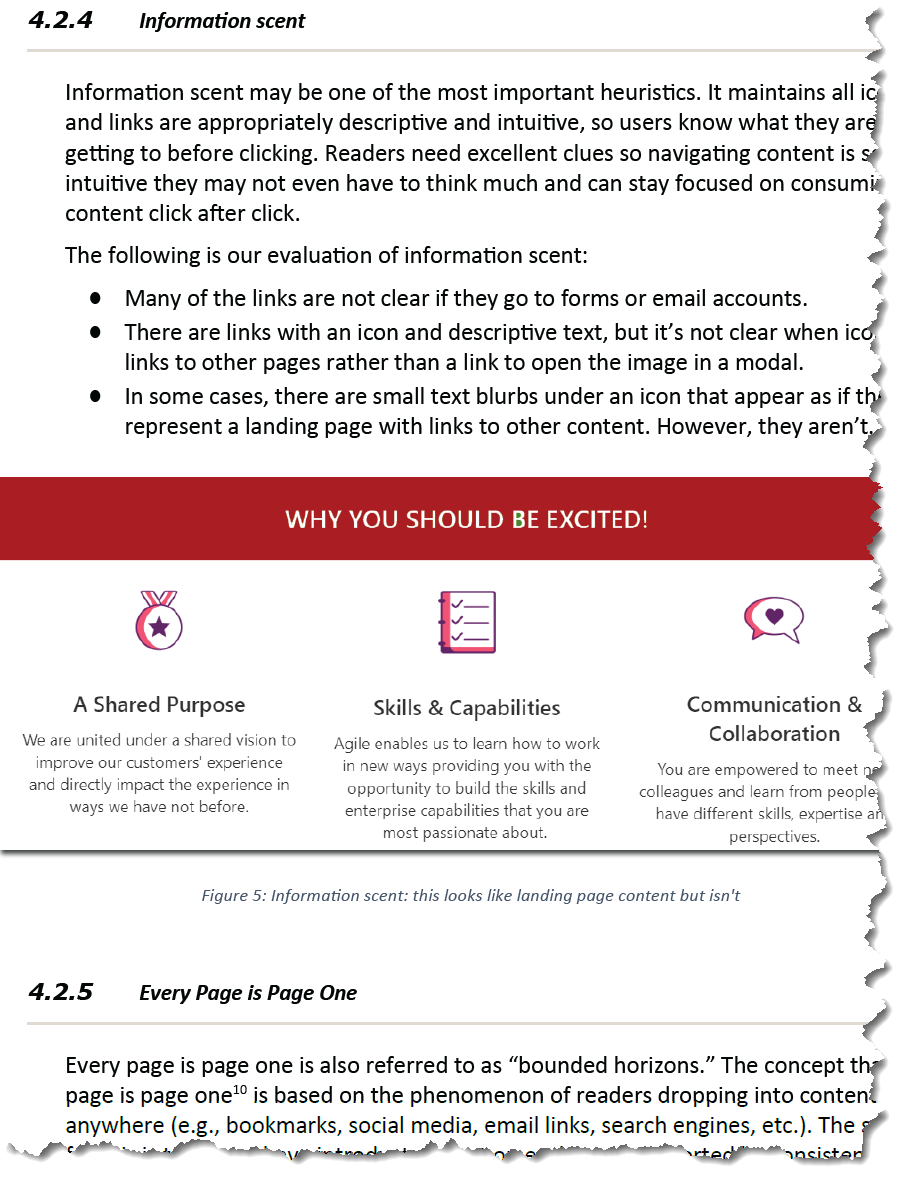 Comments